2015-2020 F-150 20" X 8.5" SIX SPOKE WHEEL SET WITH TPMS KIT - MATTE BLACK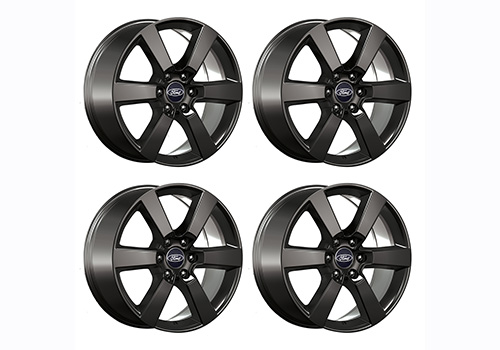 M-1007K-P20XB
Sold in Units of
Each (1)
Instruction Sheet
Not Available
ATTENTION:

This part is intended as a replacement part for use only in the application(s) identified in the product description. Installation of this part in a vehicle for which it is not intended may violate U.S. and Canadian laws and regulations related to motor vehicle emissions.

Fits 2015-2020 F-150

2WD & 4WD

Matte black paint finish, clear-coated to OEM standards

Includes blue Ford oval center caps

Includes M-1180-B sensor and activation tool kit
20" X 8.5"


6-lug 135mm bolt circle

44 mm offset

160 mm backspacing
Part Type
Chassis: Wheels
Warranty Availability
Not Available
Package Dimensions
42" x 21" x 48"
Country of Origin
United States