ARB TRED PRO RECOVERY BOARDS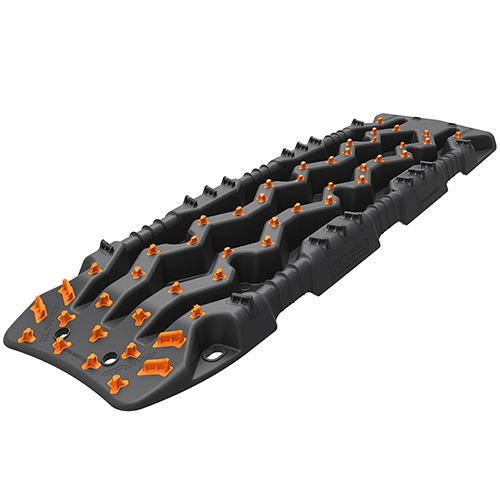 M-1830-RB
Instruction Sheet
Not Available
TRED Pro is the ultimate recovery device to get you out of trouble when traction is lost in the toughest conditions; whether it is in sand, mud or even snow. Perfect for Overlanding.
Features:
Gun Metal Grey w/ Orange Extreme Hex Grip Nodules
EXOTRED Unique composite construction

Extremely durable, wear resistant while maintaining a high level of flexibility.



Special glass filled resin nylon teeth to reduce premature wear from wheel spin
Contour ramp created using 4x4 tire dimension and tread pattern data for optimized design
Part Type
Body: Towing/Recovery
Warranty Availability
Not Available
Package Dimensions
13.5" x 4" x 36.5"
Package Weight
17.95 lb(s)
Country of Origin
Australia