7.3L GAS ENGINE BLOCK PLUG AND DOWEL KIT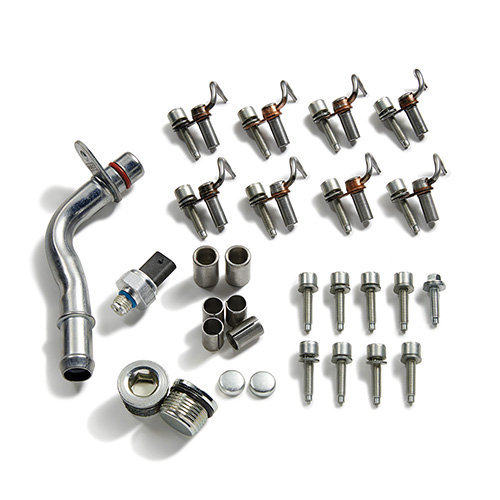 M-6026-SD73
Sold in Units of
Each (1)
Instruction Sheet
Not Available
Ford Performance Parts plug/dowel kit for building or rebuilding the 7.3L gas engine from the 2020+ F250 Super Duty. High quality OEM components.
Kit includes:
(4) cylinder head dowels
(2) transmission dowels
(8) piston cooling nozzles
(2) 16mm cup plugs
(2) plugs
(1) oil pressure sender
(1) water heater tube
Part Type
Engine: Fasteners
Warranty Availability
Not Available
Package Dimensions
4.75" x 5" x 10.5"
Package Weight
1.75 lb(s)