5.0L COYOTE HEAD CHANGING KIT - 5.2L HEAD ON 5.0L BLOCK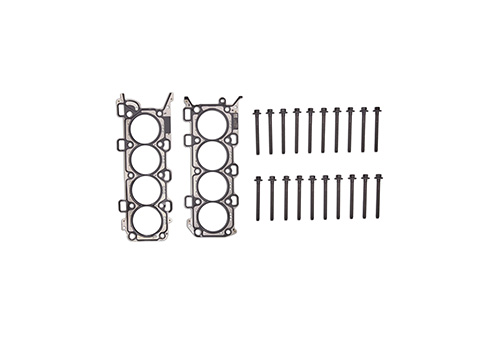 M-6067-M5052
Sold in Units of
Each (1)
Instruction Sheet
Not Available
ATTENTION:

This part is intended as a replacement part for use only in the application(s) identified in the product description. Installation of this part in a vehicle for which it is not intended may violate U.S. and Canadian laws and regulations related to motor vehicle emissions.

This head changing kit is to be used to install the 5.2L GT350 Coyote cylinder head on a standard 2013-2017 (Gen 1 & 2) 5.0L Coyote block
Kit includes multi-layer steel 5.2L head gaskets and high strength torque to yield 11mm, 5.0L head bolts
Part Type
Engine: Gaskets
Warranty Availability
Not Available
Package Dimensions
12" x 3" x 20"
Country of Origin
United States