2011-2017 5.0L/5.2L COYOTE HIGH PERFORMANCE LASH ADJUSTERS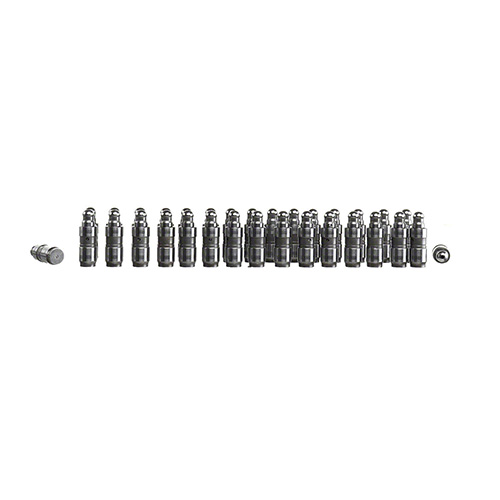 M-6500-M50R
Sold in Units of
Each (1)
Instruction Sheet
Not Available
WARNING:

This part is designed and intended for competition use only or off-highway use only. It should not be installed on a vehicle that is driven on public roads and highways. Installation of this part on a vehicle driven on public roads and highways is likely to violate U.S. and Canadian laws and regulations relating to motor vehicle emissions.

Oriented towards racing applications, these lash adjusters offer an upgrade over the stock lash adjusters by adding a small internal oil reservoir. This reservoir provides extra oil capacity within the adjuster in the event that the oiling system collects air during severe vehicle dynamics.
-Fits 2011-2017 Mustang GT 5.0L
-Original equipment on 2015-2018 Mustang GT350 5.2L
Part Type
Engine: Valves / Springs
Warranty Availability
Not Available
Package Dimensions
4.5" x 2.25" x 50"
Package Weight
1.55 lb(s)
Country of Origin
United States