5.2L CYLINDER HEAD VALVE TRAIN KIT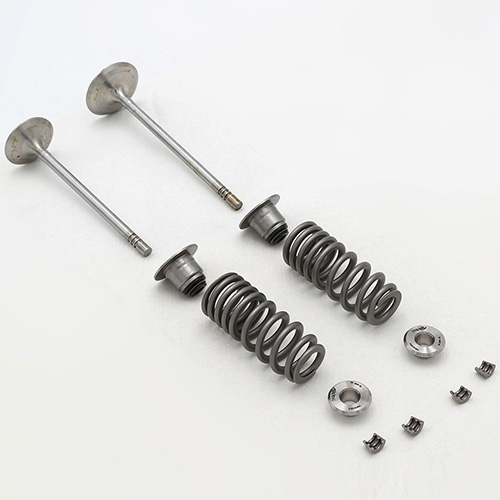 Comprehensive cylinder head valve train kit which provides robust upgrades to 5.2L cylinder heads. These components were fully developed for and used on Ford Performance FP350S road race car, capable of race duty, and 8,250 rpm.
Includes:
(16) Solid steel, 1.51 in intake valves
(16) Solid steel, 1.28 in exhaust valves

(32) Stiffer, unique valve springs from PAC®
(64) Valve spring keepers/keys
(32) Titanium valve spring retainers
(32) Valve stem seals
Note: Titanium valve spring retainers require routine replacement, normally after each race season.
Part Type
Engine: Valves / Springs
Warranty Availability
Not Available
Package Dimensions
12.5" x 7.5" x 13.25"
Package Weight
10.15 lb(s)
Country of Origin
Argentina