VALVE ROCKER ARM PEDESTAL SHIM KIT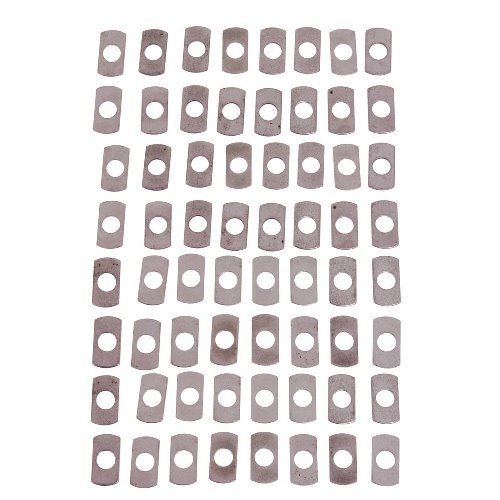 M-6529-A302
Sold in Units of
Each (1)
Instruction Sheet
Not Available
Fits 302 and 351 pedestal style cylinder heads like Ford Performance M-6049-X306 , M-6049-X307 and M-6049-X2
Use with bolt-on roller rocker arms to obtain correct lifter pre-load.
Shim kit includes 16 thin and 16 thick shims, which can be used to reduce lifter pre-load by 0.030" (thin shim), 0.060" (thick shim), or 0.090" (thin plus thick shim).
Part Type
Engine: Valves / Springs
Warranty Availability
Not Available
Package Dimensions
4.75" x 1.5" x 3.5"
Country of Origin
United States